Santa Fun Run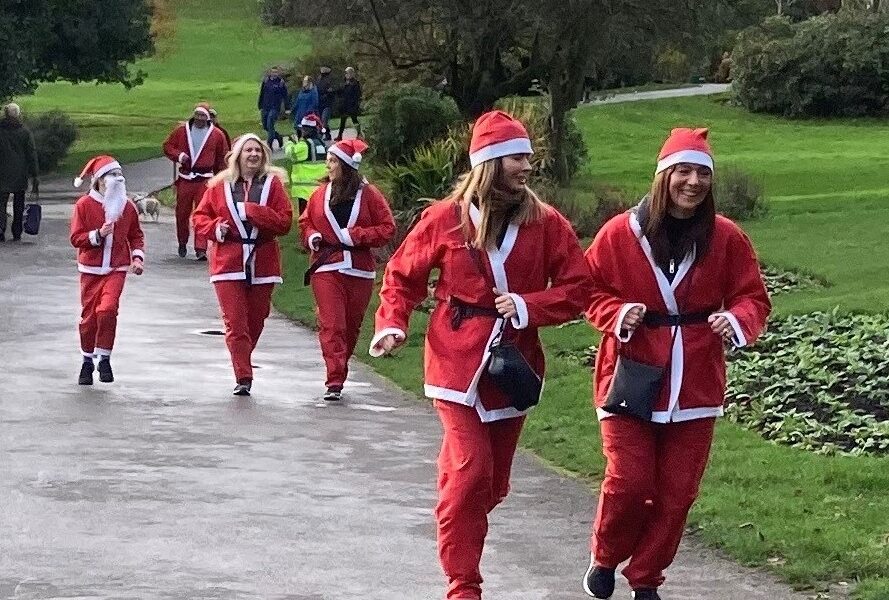 Event information
Date: 3 December 2023
Time: Registration opens 10am & run starts 11am
Cost: Participation cost: £5 for adults, £2.50 for children (ages 6 to 16) and £12.50 for families (2 adults + 2 children) 
Type: Park run
Location: Central Park, Haworth
Address: Rawdon Road, Keighley, BD22 8QE
The Santa Fun Run is a family-oriented event in which runners of all abilities can take part.
The race starts at the top of Haworth Main Street, descends to the junction with Rawdon Road, then ascends towards the pedestrian crossing near Butt Lane. From there, the route leads into Central Park, where participants follow the outer footpath clockwise, completing nine laps. The race concludes near the Haworth Bowling Club, which welcomes participants with open doors for refreshments.
Runners are encouraged to wear Santa suits and raise money for the Haworth & Worth Valley Rotary Club's Community Grants Scheme, which helps small local charities and organisations by making awards to successful applicants.
Purchase tickets to participate in this event: https://www.haworthrotary.co.uk/product/santa-run-ticket/ 
Purchase a Santa suit: https://www.haworthrotary.co.uk/product/santasuit/